If your company is like many other service businesses, you probably rely on a solid pipeline of qualified leads to fuel your expanding client roster. However, without a defined lead management process in place, that pipeline may begin to look a little disorganized and overwhelming.
A common question we receive here at WorkflowMax is, "How can I better manage incoming leads?" Luckily, our system is built for this very situation—along with tons of other cool features. (Tip: If you're interested in seeing how WorkflowMax's end-to-end job management works, watch this quick 2-minute video).
Below, we've outlined four tips on how your company can improve its lead management process. If you have additional questions or would just like to chat, feel free to contact us.
1. Clearly define the qualifications for becoming a "lead."
The first (and most important step) of fine-tuning any lead management process is to develop a company-wide standard of what defines a "lead." Beyond that, you should identify the qualities that characterize a marketing qualified lead (MQL) and a sales qualified lead (SQL).
There are many reasons why differentiating MQLs from SQLs is important—but one of the most significant reasons is that your company may miss countless conversion opportunities if there's a disconnect between the sales and marketing teams. In fact, Entrepreneur reported that roughly "90 percent of the leads that are sent to sales staff are never acted upon." This often happens when the lead is routed to the wrong person, or when the lead is not ready to be contacted by a sales rep quite yet.
2. Adopt a lead management tool.
There are tons of great lead management tools on the market, but the lead manager feature within WorkflowMax is one of the easiest to understand and operate.
Within WorkflowMax, customers have the ability to:
Organize their incoming leads.
Set reminders for when each lead should be contacted.
Capture conversations between leads and the sales team.
Track how your sales team is performing.
Compare the percentage and status of leads each month.
3. Nurture, nurture, nurture.
Use your newly adopted lead nurturing tool to keep track of, follow up with and nurture leads across multiple channels. Even if a lead might not be ready to buy, this consistent (and helpful) communication helps to establish trust with your company.
4. Measure Your Results.
Finally, make sure you're using your lead management tool to keep track of and measure results. On a monthly basis, revisit your lead management structure and identify areas of improvement as needed.
A few metrics you should consider measuring each month include:
Cost per lead. (Tip: Here is a handy calculator that can help).
Customer value. (Tip: Use WorkflowMax's reporting feature to see which customers generate the most revenue, and make sure those clients are fully satisfied with your company. If not, focus your energy on how your team can improve their services).
Channel-specific traffic. (Tip: Use Google Analytics to identify where leads are originating from. If certain months experience extreme spikes in traffic, dive in to identify the root cause and brainstorm other ways to create the same results).
While every company's lead management process will be slightly different, the general setup is essentially the same. Avoid missing out on lost revenue by creating an organized, thorough lead management process today.
What does your lead management process look like at your company? Share your insight in our comments section below!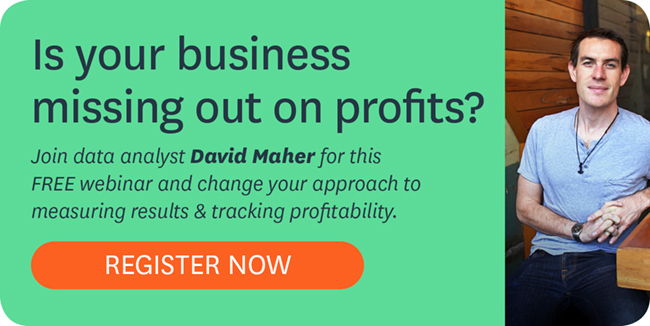 Image Credits: